PLEASE NOTE BEFORE PURCHASING
With some larger orders, shipping has to be processed with freight. If no shipping cost shows up in the order,
you need to click here for a quote for shipping cost.
With some items we need to know:
If you have a loading dock?
Is the shipping location residential or commercial facility?
Do you need inside delivery?
---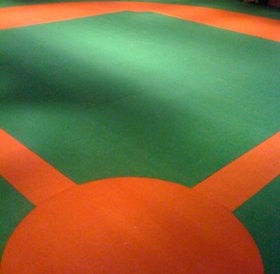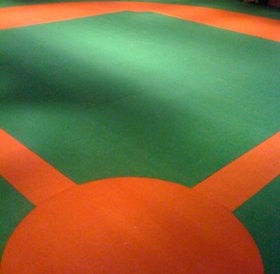 A one-time price of
$7.50
will be added to your order.
*A one-time handling fee of $10.00 will be added to your shipping total at checkout.
Polyoproplene grass carpet that can be used outdoors and to simulate a grass look. This is a basic weight carpet, but we can get heavier weights to use in more industrial type settings.
This is a basic turf we use for events to make it feel like you are walking on grass. We bind it just like we do with the red carpet or we can ship rolls of it.
Please call us at 1-866-310-3144 to order extra length or special design.
Use our online Shipping Calculator to calculate your shipping cost before purchasing your runner: Enter your dimension, click on "Add to Cart", enter your zip code, then click on "Calculate shipping" to view your shipping charges.